[vc_row][vc_column][vc_gallery interval="5″ images="145688,145689,145690,145691,145692″ img_size="full" onclick="" title="Recent Yamba Triathlon Event"][/vc_column][/vc_row][vc_row][vc_column width="1/3″][vc_column_text]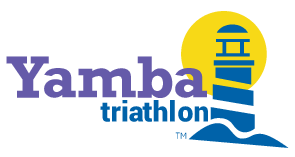 [/vc_column_text][/vc_column][vc_column width="2/3″][vc_column_text]
Idyllic Unspoilt Setting
Yamba Triathlon is one of our newest events. Yamba's Whiting Beach is an idyllic unspoilt location for our family friendly event.
Located 9 hours north of Sydney and 3 hours south of Brisbane, Yamba is a popular coastal holiday destination and a mecca for surfers with eleven beaches within its post code.
Enjoy the break
Based at the mouth of the Clarence River there are a number of attractions in Yamba and the broader Clarence Valley region including the popular Yamba River Markets, boat cruises, and a number of local cafes and restaurants.
Our kind sponsors
Thanks to McDonalds, Yamba Shores Tavern, ECN Technology, Clarence Valley Regional Council, Swift Multisport Triathlon Club, First National Yamba, Amazing Glazing, P & J Financial Planning and Yamba Community Pool.[/vc_column_text][/vc_column][/vc_row][vc_row][vc_column width="1/6″][/vc_column][vc_column width="1/6″][/vc_column][vc_column width="1/6″][vc_btn title="View Website" color="primary" size="lg" css_animation="fadeIn" link="url:https%3A%2F%2Fwww.yambatriathlon.com.au%2F|title:yamba%20triathlon%20website|target:%20_blank|"][/vc_column][vc_column width="1/6″][vc_btn title="Sponsorship Enquiry" color="success" size="lg" css_animation="fadeIn" link="url:https%3A%2F%2Fwww.nxsports.org%2Fsponsorship-options%2F|title:See%20Sponsorship%20Options|target:%20_blank|"][/vc_column][vc_column width="1/6″][vc_btn title="Volunteers Needed" color="warning" size="lg" css_animation="fadeIn" link="url:https%3A%2F%2Fwww.nxsports.org%2Fvolunteers-needed%2F|title:We%20Need%20Your%20Help|target:%20_blank|"][/vc_column][/vc_row]