QRTS Round 1 Moreton Bay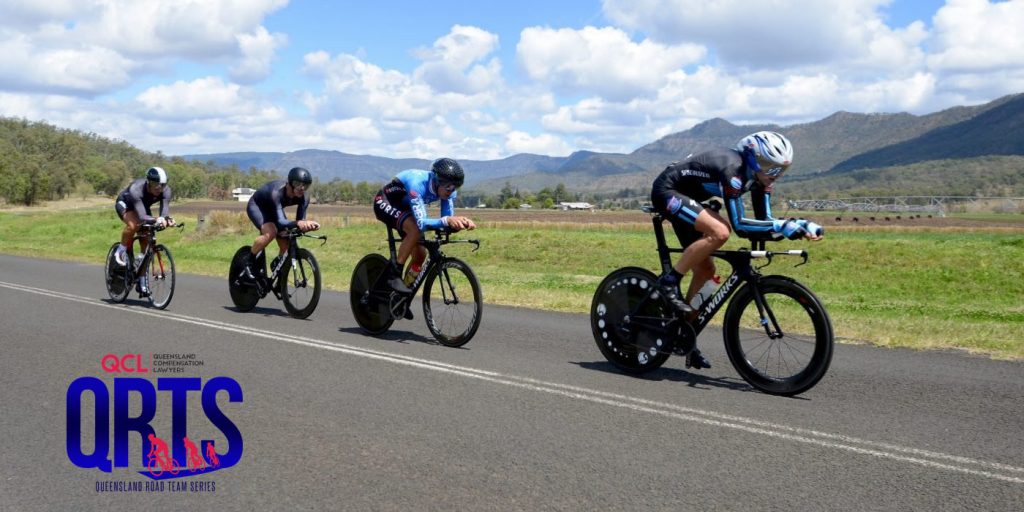 Round 1 – Moreton Bay
22 & 23 September 2018
The Queensland Road Teams Series (QRTS) is Queensland's premier road racing series where teams of the leading riders in the state compete over five rounds to decide the winning riders and teams across a number of categories. Each team of six riders is accompanied by team staff and supporters. The QTRS is an initiative of Cycling Queensland and seen as the key development activity for club and national riders to take the next step to competing in the National Series and also a stepping stone to taking on some of the grand tours in Europe.
Since its debut in 2011, this QCL QRTS has evolved into the driving force behind many of the successes of the state's developing riders and teams, and their overall successes in the National Road Series. It has become the pinnacle for state based road racing throughout the country and continues to see some of Australia's best local, national and international riders compete for overall glory.
---
Races are expected to cause minor impacts to local traffic and minor delays as police and traffic controllers escort the cycling convoy.
Residents encountering the convoy simply need to wait on the road side for the convoy to move past quickly and follow Police instructions.  A two or three minute wait is all that the motorists will likely have to endure.
If you somehow become entangled in a race, here are five simple guidelines to follow:
Switch on vehicle hazard lights and start to slow,
Move to the left-hand side of the road slowly (after checking there are no bikes to your left),
Wind down the windows and if need be signal with your arm your intention to move to the left hand side of the road (as cyclists cannot always see your lights),
Stop your vehicle off the road if safe, and
Do not proceed again, until the last Police vehicle arrives.
Thank you again to Moreton Bay Regonal Council for your continued support..